Lemon Blueberry Cake – Simply Wonderful
Lemon blueberry cake already sounds amazing! But what's even better, is our incredible recipe for it. You will get an insanely good taste that will deliver satisfaction in any situation. It's perfect for family gatherings or meeting friends. They'll love it as much as you guys will do.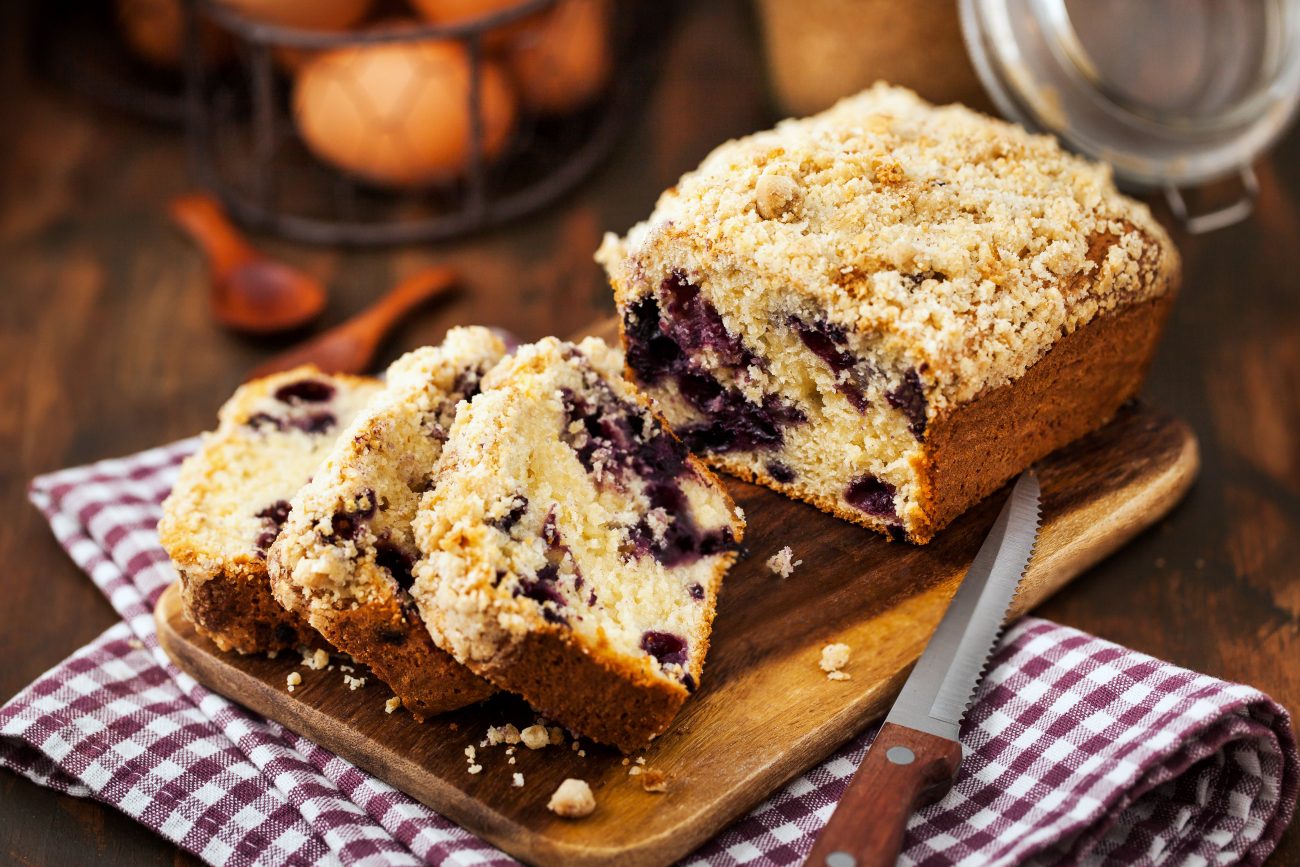 This combination is second to none. It's so simple and also delicious in every way. Everyone needs to try it out! In the following article, you'll see our awesome recipe. Have fun reading and trying it out!
Ingredients
200

g

soft butter

150

g

sugar

2

tbsp.

lemon juice

3

eggs

200

g

corn flour

100

g

starch

1

packet

baking powder

7g

1

tsp.

lemon zest

200

g

blueberries
Instructions
Beat butter, sugar, eggs with the electric mixer until frothy

Add lemon zest and lemon juice

Mix the baking powder with flour and put the starch and everything in a sieve

Sieve onto the foam mixture and stir in everything

Finally, carefully fold the blueberries into the batter

Take an oblong baking pan, line it with parchment paper and pour in the mixture

Bake the cake in the preheated oven at 180 degrees for 50 minutes
Nutrition
Calories:
523
kcal
|
Carbohydrates:
60
g
|
Protein:
7
g
|
Fat:
30
g
|
Sugar:
29
g
|
Iron:
2
mg
Tips For The Preparation
The longer you stir the foam, the creamier the cake will be. Always take the butter out of the fridge a few hours beforehand, so it's easier to beat. You can also use 200 ml of oil instead of butter. This will make the cake more fluffy.
General Information Of The Recipe
You can try putting the blueberries on top of the dough after baking instead of in the dough and then covering it with cake icing, but you have to take a round form because the dough needs to be better distributed. You can also add some whipped cream and the perfect lemon blueberry cake is ready. Or take the finished cake out of the form, cut it twice across, spread it with blueberry jam and put it back together again. Then brush everything with lemon icing. So delicious!
Frequently Asked Questions
What to do if the finished cake is still very moist inside?
Bake longer, briefly turn the blueberries in flour before adding them to the batter.
What can I do if the cake is not rising properly?
When the cake has been in the oven for about 5 – 10 minutes, cut lengthways with a knife so that the cake rises from the centre.
What to do if the cake is getting hard on top and not done on the inside?
Halfway through the baking time, cover the cake with baking paper and leave it in the oven longer. Stick in with a wooden stick. When the dough no longer sticks, the cake is ready.