Chocolate Chip Loaf Cake – Just Heavenly
The most simple things in life are often the greatest. Our chocolate chip loaf cake underlines this opinion. Relax on a chair, free your mind and enjoy this wonderful recipe. You'll feel like leaving planet earth and heading straight to heaven.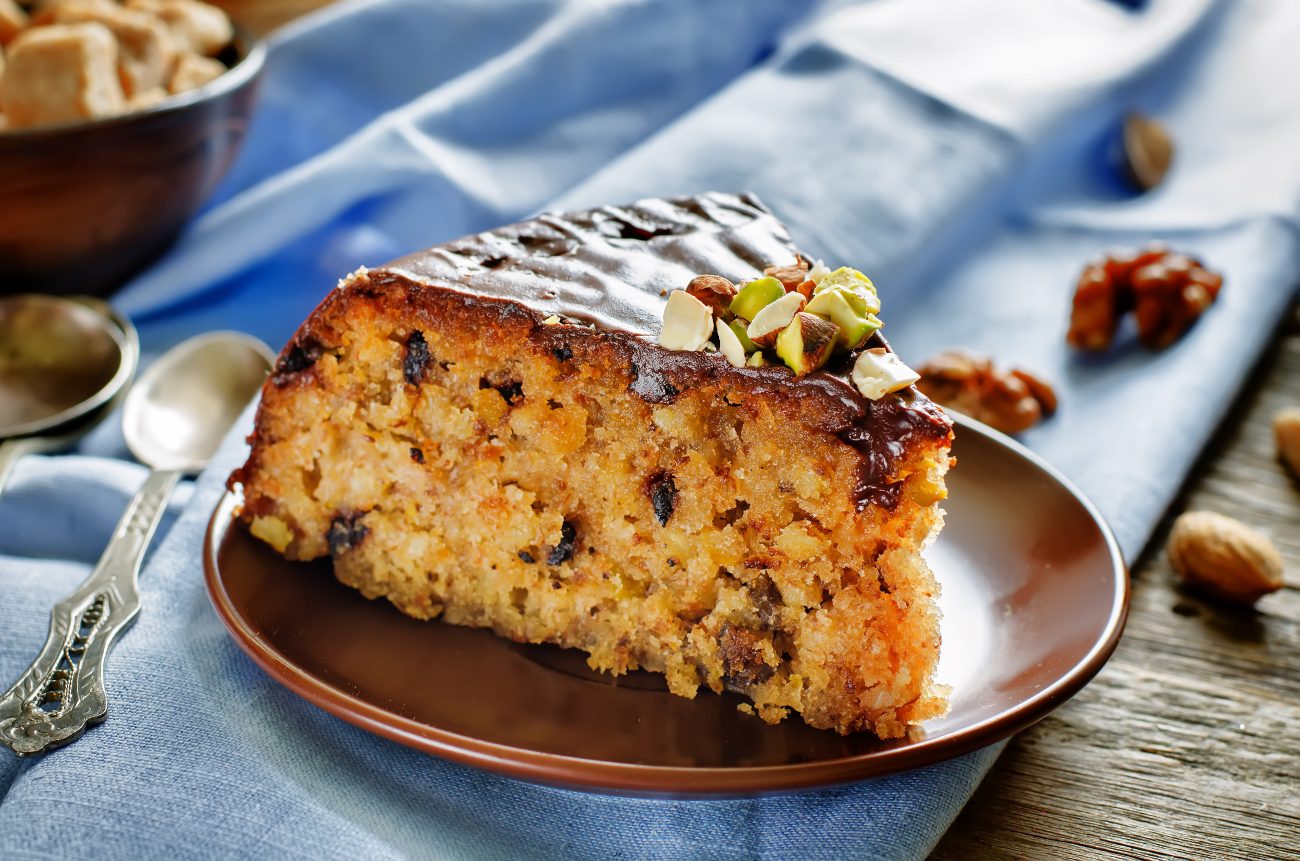 This cake is for everyone who loves amazing flavours and wants to escape real life for a moment. It's a pleasure in every bite. In the following article, you'll see our excellent recipe. Have fun reading and trying it out!
Ingredients
200

g

soft butter

150

g

sugar

3

eggs

1

packet

vanilla sugar

250

g

flour

1

packet

baking powder

150

g

yoghurt

some

grated lemon zest

200

g

mini chocolate chips

200

g

couverture
Instructions
Beat the butter, sugar and eggs with the mixer until frothy

Add the vanilla sugar and yoghurt

Mix in everything well

Combine the flour with the baking powder, put in a flour sieve and sieve over the foam mass

Mix the mixture with the mixer for approximately 10 minutes

Carefully mix in the chocolate chips and pour everything into a greased baking pan

Bake the cake in a preheated oven at 180 degrees for about 60 minutes

Then take it out of the mould and let it cool down

Melt the couverture in a water bath and quickly brush the cake with it

As soon as the icing has cooled down and is firm, you can cut the cake and enjoy it
Nutrition
Calories:
661
kcal
|
Carbohydrates:
74
g
|
Protein:
9
g
|
Fat:
39
g
|
Sugar:
44
g
|
Iron:
2
mg
Tips For The Preparation
With a batter, it is advisable to stir the dough longer, as this makes it very juicy and fluffy. You can also veganise this recipe by using vegan margarine instead of butter and replacing the eggs with applesauce. In Addition, soy yoghurt can be used instead of the usual yoghurt. Simply line the baking pan with parchment paper.
General Information Of The Recipe
If you don't like yoghurt, you can replace it with milk. Then you have to take less of it. You could also just leave it out and use 1 more egg. Instead of chocolate chips, you can also use chocolate sprinkles or grate and add the dark chocolate. If you don't like it so chocolaty, you can omit the couverture and just sift powdered sugar over it.
Frequently Asked Questions
Why does the flour need to be sifted?
Sifting makes the flour finer and everything can easier be mixed with the dough.
What to do if the top of my chocolate chip loaf cake turns brown very quickly?
If the top browns too quickly, cover with baking paper and continue baking.
What to do if the dough is sticky?
Use less yoghurt and a little more flour. You can easily find out if the cake is ready by pricking it with a wooden stick.