Spice Cookies – Always A Great Idea
No matter where you are and what time it is, spice cookies are always a go-to choice when you want something that tastes amazing as well as when you need a little satiation. Our special recipe will provide you with an unbelievably yummy flavour that helps you out in any situation.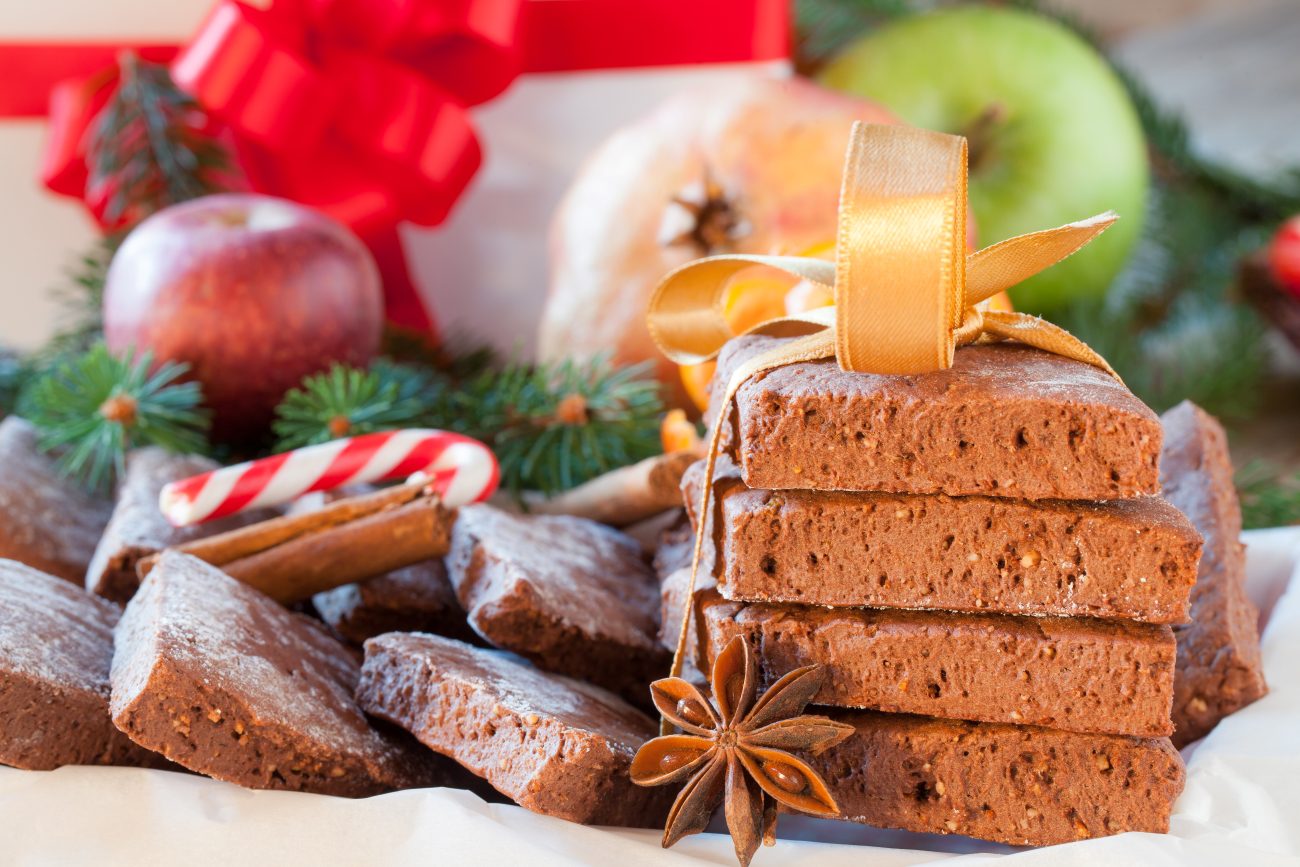 Yes, they are perfect for the Christmas season, but they are so much more than just Christmas cookies. Feel free to bake them in the summer and enjoy them after doing sports or going to work. In the following article, you'll see our great recipe for spice cookies. Have fun reading and trying them out!
Ingredients
4

eggs

250

g

sugar

150

g

soft butter

250

g

flour

100

g

ground hazelnuts

3

tbsp.

cocoa powder

1

packet

baking powder

2

tsp.

cinnamon

1

tsp.

ground cloves

1

tsp.

ground nutmeg

50

ml

red wine

100

ml

milk
Instructions
Separate the eggs and beat the egg white until stiff

Gradually stir 100 g sugar into the egg whites and continue beating everything for another three minutes until a creamy mixture is formed

Take an extra bowl and stir the egg yolks together with butter and 150 g sugar until frothy

Mix the flour with the baking powder and add to the egg mixture along with the ground hazelnuts, cocoa powder and spices

Stir in briefly and pour in the milk again and again

Finally, add the red wine

When everything is mixed together, carefully fold in the beaten egg white in small portions so that a light consistency is created

Pour the dough onto a baking sheet lined with baking paper and smooth it out

Bake the tray for 20 – 25 minutes at 200 degrees Celsius in the preheated oven

After cooling, dust the pastries with powdered sugar and cut them into small rectangular pieces
Nutrition
Calories:
515
kcal
|
Carbohydrates:
64
g
|
Protein:
10
g
|
Fat:
27
g
|
Sugar:
33
g
|
Iron:
4
mg
Tips For The Preparation
For a change, you can also coat the spice cookies with a chocolate glaze. To do this, let the couverture melt in a water bath and then brush the pastries with a pastry brush. Instead of red wine, you can also add a dash of rum. However, then you need to adjust the amount of milk. The spice cookies also taste amazing when you spread jam over them.
General Information Of The Recipe
The spice cookies are also ideal for freezing. Just put them in the freezer and enjoy them anytime you want. It is best to store them in a tin can. The longer they are stored, the more intense the taste, as this is where the spices develop.
Frequently Asked Questions
How do I get the whole cake from the tray?
Simply take a second baking sheet and cover it with baking paper. Then place this on the sheet and turn both sheets over once. Remove the upper tray and pull down the baked-on baking paper in one piece.
Do you have to beat the egg white extra frothy beforehand?
No, you don't have to. It's just that beating them beforehand makes the dough loser and higher.
What can you use as an alternative to milk?
You can also use almond milk or another vegan milk alternative. They're all great.