OMG! This cake is so good! Tuscaloosa Tollhouse Pie – a cross between a pecan pie and a chocolate chip cookie! This cake is just the best. A rich, decadent pie. Filled with nuts and chocolate chips. What's not to love about this pie?
As some of you might know: i love Chocolate chip cookies and i love trying new cookie recipes. Like i did with my stuffed oreo chocolate chip cookies. But trust me. This cake will blow your mind. It's so delicious.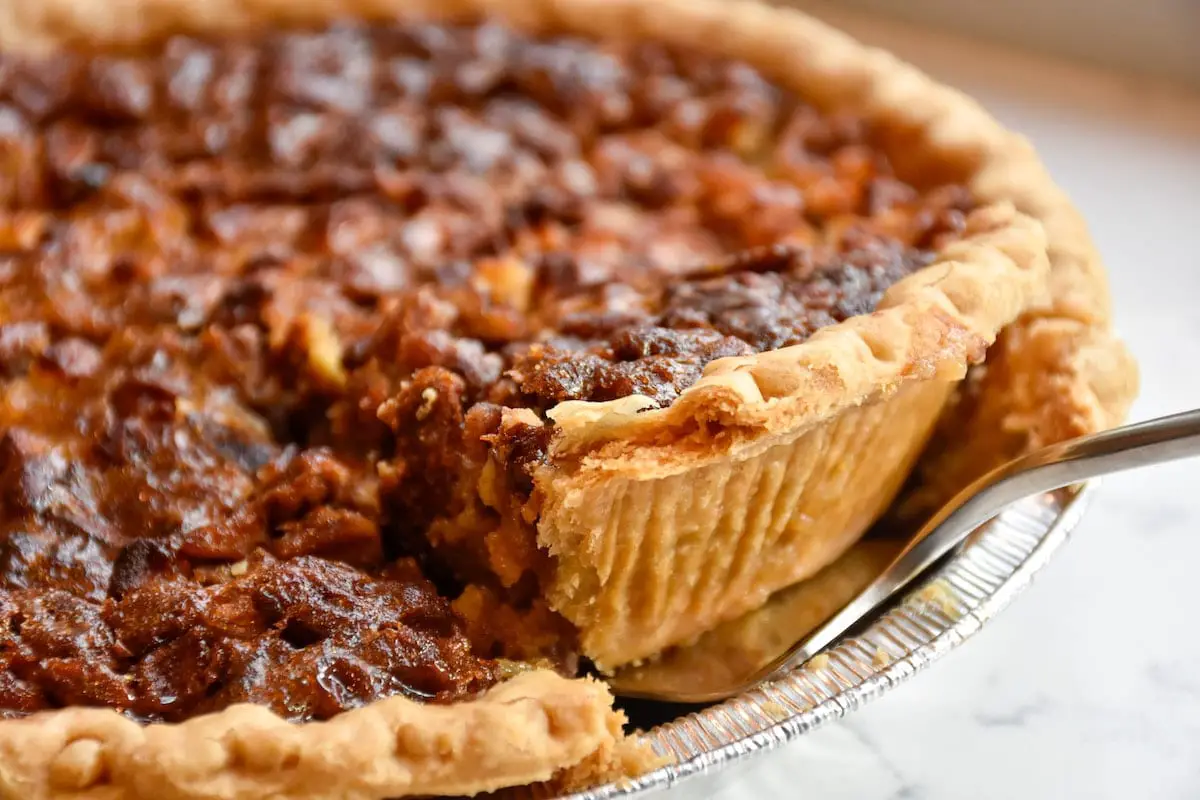 Tuscaloosa Tollhouse Pie. One of the best pies you will have ever tried. This combination fo Chocolate chip cookies and an pecan pie is just insanely delicious
Ingredients
1

frozen pie crust 

or make it yourself.

1/2

cup

all-purpose flour

1/2

cup

sugar

1/2

cup

firmly packed brown sugar

2

eggs

room temperature

3/4

cup

1 1/2 sticks unsalted butter, softened and cut into pieces

1

tbsp

whiskey

omitted

3/4

cup

walnuts

toasted and chopped

1 1/4

cups

chocolate chips
Instructions
Preheat the oven to 350F.

Place the cake crust in a cake tin

Crimp the edges and fold under any excess.

In a medium bowl whisk flour and both sugars until they combine.

Beat the eggs with a mixer at high speed until frothy.

Switch the whisk attachment to the scoop attachment.

Add the whiskey and beat on high speed for 1 minute.

Gradually add the flour mixture while the mixer is on low speed. Switch to high speed and beat the eggs for 2 minutes. Scrape off the bowl and add the butter.

Mix at high speed until they have united.

Add the walnuts and half of the chocolate chips.

Cover with the remaining chocolate chips.

Pour the filling into the cake shell and spread it evenly on top.

Bake for 25 minutes and then cover the edges with foil and bake for another 25 minutes.

Test the cake by sticking it in the middle with a knife or toothpick.

It is ready when they come out clean. Place the cake on a rack and let it cool down before slicing it.