Chocolate Stout Cake – A Legendary Combo
Do you like beer? Yes? Then you will love my chocolate stout cake. I mean, that's a massive combination, a great beer with the chocolate mixture into a cake. With its sweet and juicy taste, the cake will always be here for you when you need that extra flavor kick.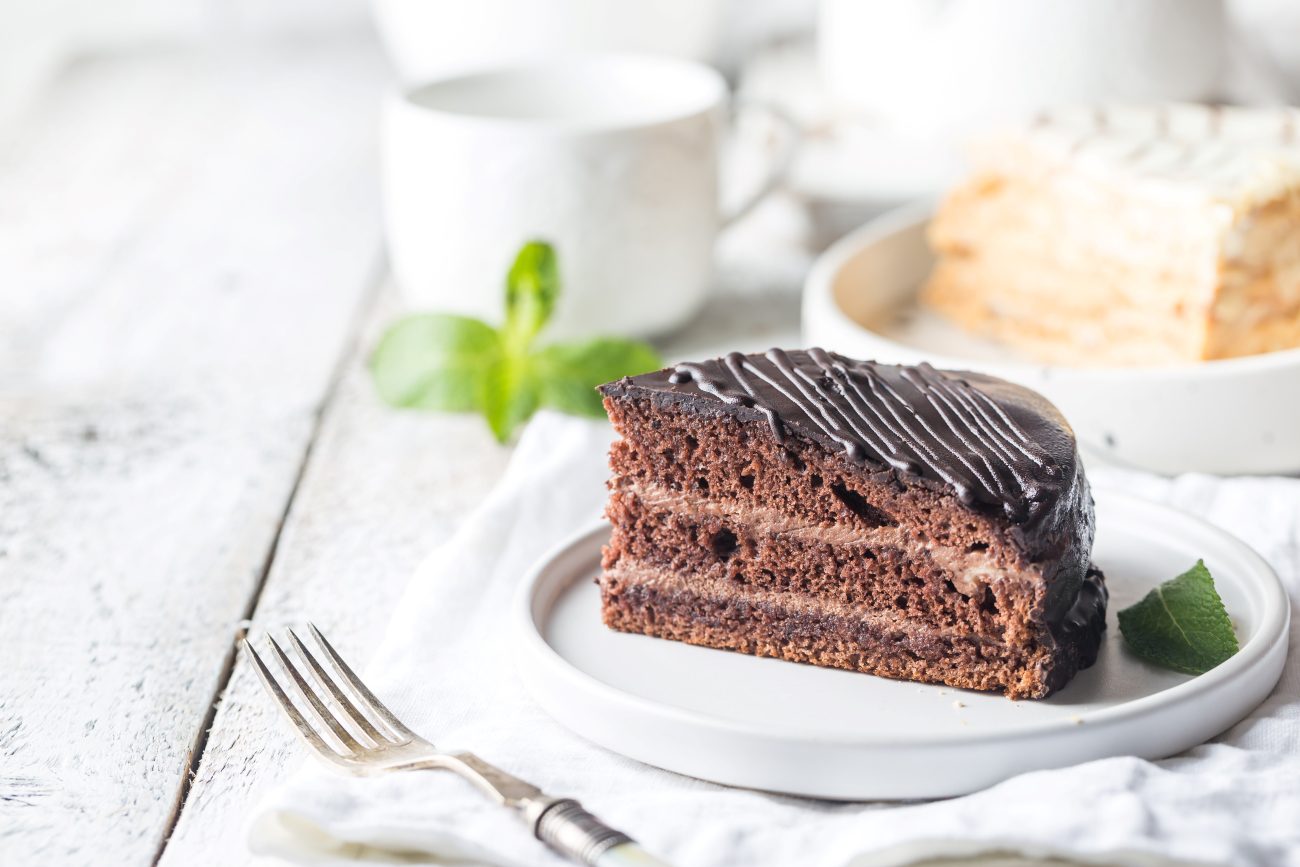 Take it anywhere you wanna go. Our chocolate stout cake is an absolute banger for special occasions or just meeting friends in the park. In the following article, you'll see our amazing recipe. Have fun reading and trying it out!
Ingredients
150

ml

stout or dark beer

250

g

butter

250

g

sugar

300

g

flour

1

packet

baking powder

3

eggs

50

g

cocoa powder

1

pinch

salt

100

g

cherry jam

200

g

dark chocolate

500

ml

whipped cream

1

packet

cream stiffener

50

g

chocolate shavings
Instructions
Beat the butter, sugar and eggs until frothy

Carefully stir in the salt and cocoa powder

Mix the flour with baking powder and pour it through a sieve onto the mass

Mix gently alternately with the dark beer

Line the baking pan with parchment paper and distribute the liquid mixture to it

Bake in the preheated oven at 180 degrees Celsius for about 35 minutes

Then let it cool down and remove it from the mould

Cut the cake 2 – 3 times horizontally and put each half aside

Melt the chocolate in a double boiler

Whip the cream until stiff with a packet of cream stiffener

Mix the cooled but still liquid chocolate into the cream

Put everything together in the refrigerator for about 15 minutes

Afterwards spread a tablespoon of cherry jam on the bottom layer of the cake

Put a layer of the chocolate cream on top

Put another half of the cake on top of the chocolate cream and spread another tablespoon of cherry jam on top

Cover with the chocolate cream again

Finally, put the last base on the cake and cover everything all around with chocolate cream

Sprinkle with chocolate flakes on top
Nutrition
Calories:
705
kcal
|
Carbohydrates:
97
g
|
Protein:
13
g
|
Fat:
31
g
|
Sugar:
52
g
|
Iron:
7
mg
Tips For The Preparation
You can let the chocolate stout cake set in the refrigerator for at least an hour before cutting. To get the chocolate cream better distributed, you can put a cake ring tightly around the cake and therefore spread and fill better without anything dripping down.
General Information Of The Recipe
The chocolate cream can also be made firm with gelatine. As well as you can get creative and use different kinds of beer or alcoholic drinks to mix into the cake. You can also add some fruits to the recipe to make it extra sweet.
Frequently Asked Questions
What to do if the whipped cream sticks to the cake ring and does not come off nicely?
It's best to slightly oil the inside of the ring beforehand so that nothing sticks to it.
Can I also use light beer?
Yes, you can, but dark tastes more aromatic because it is sweeter.
What can I do if my chocolate stout cake won't cut through nicely and it's bumpy?
Slightly cut into the cake all around with a knife. Then take a piece of string, lay it around and pull it through slightly at the front. That's how you get nice smooth cut pieces.